The nexus between Sports and

Business.

Fans.

Life.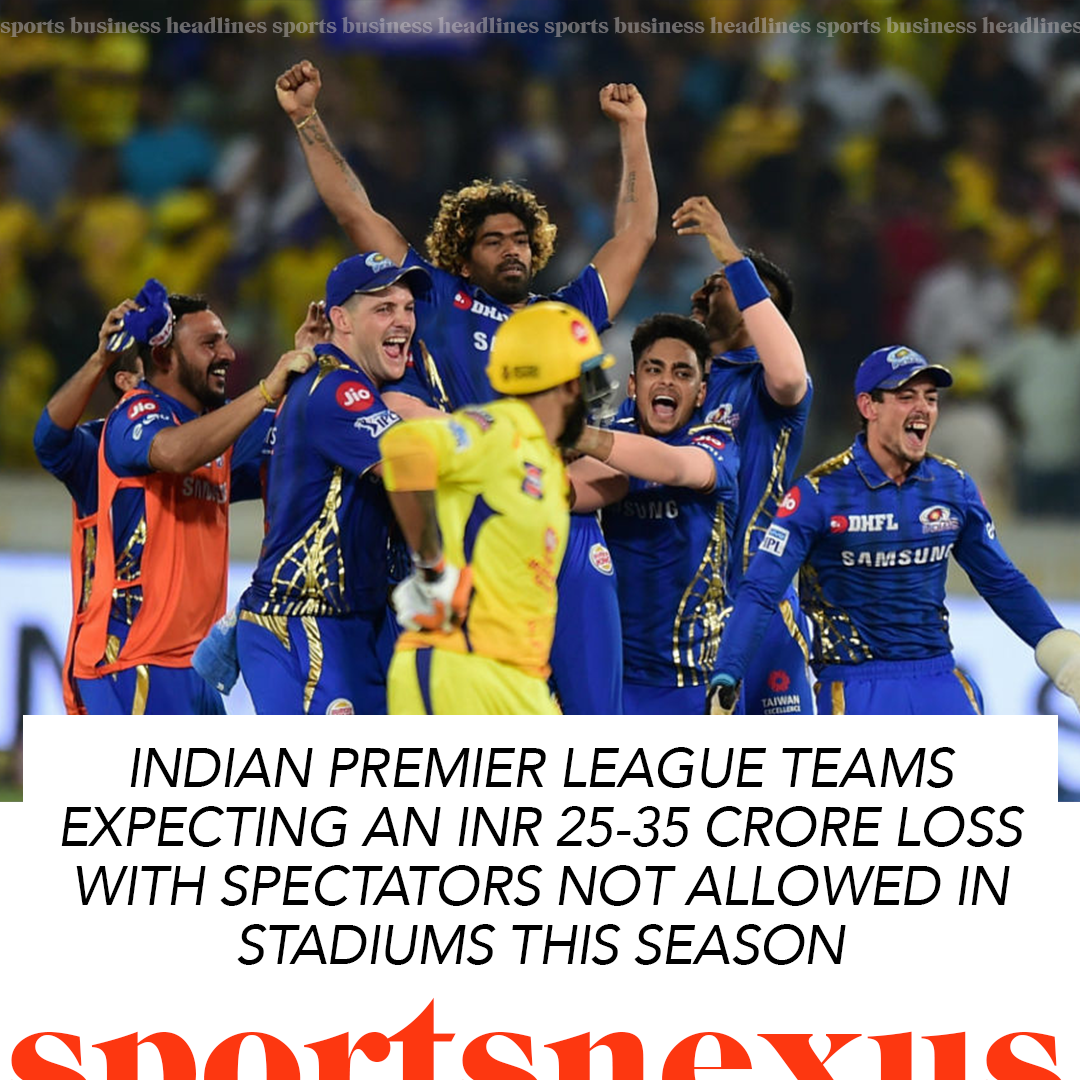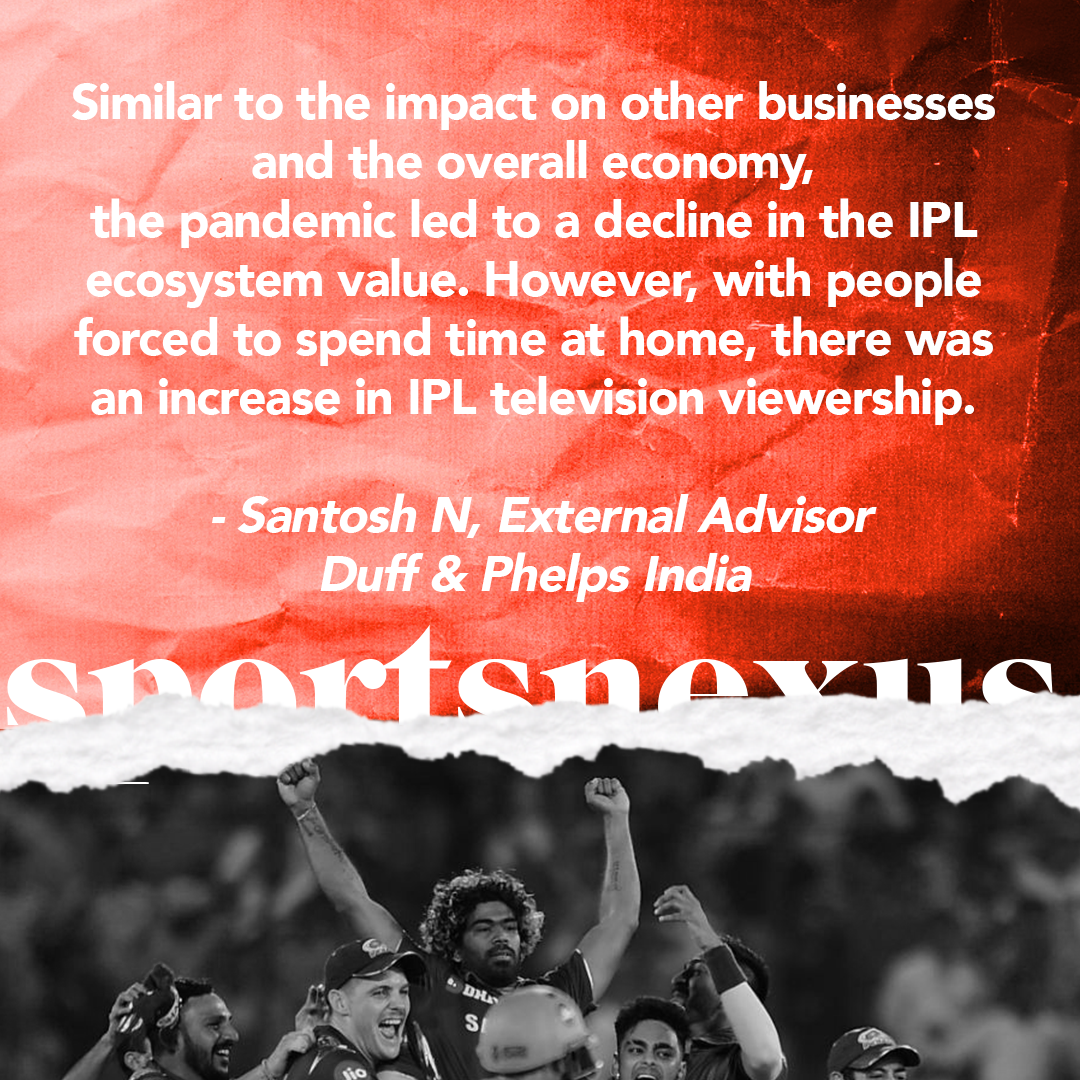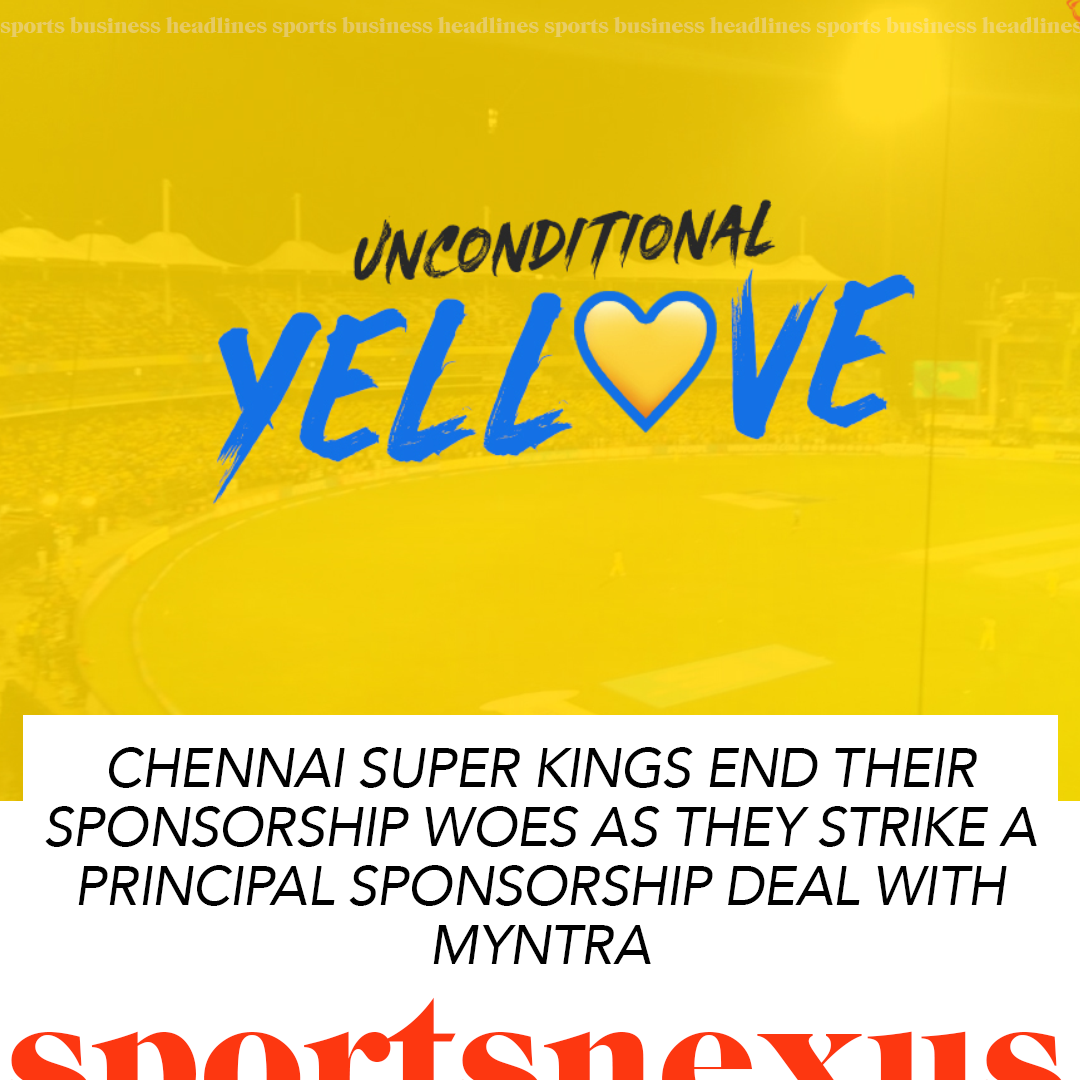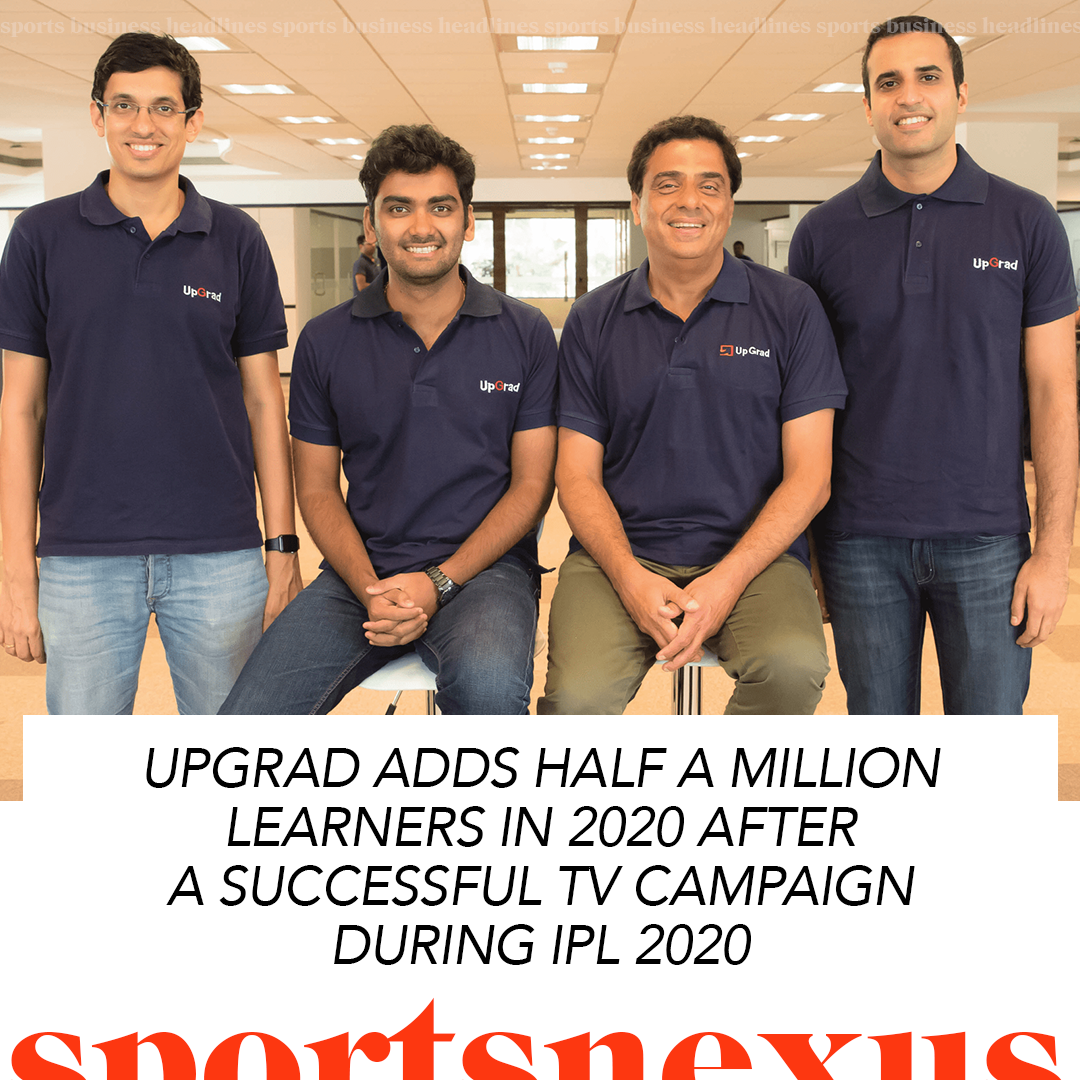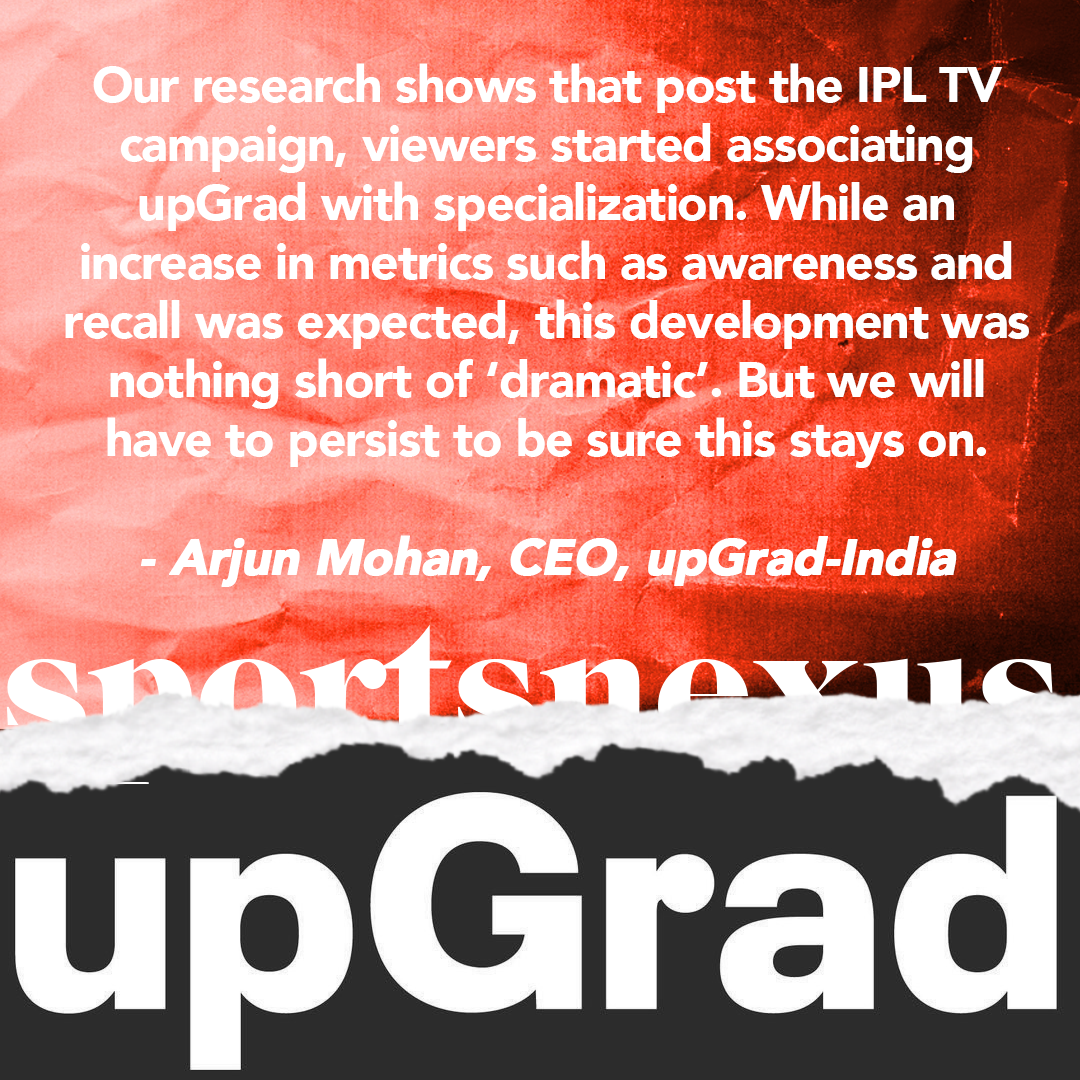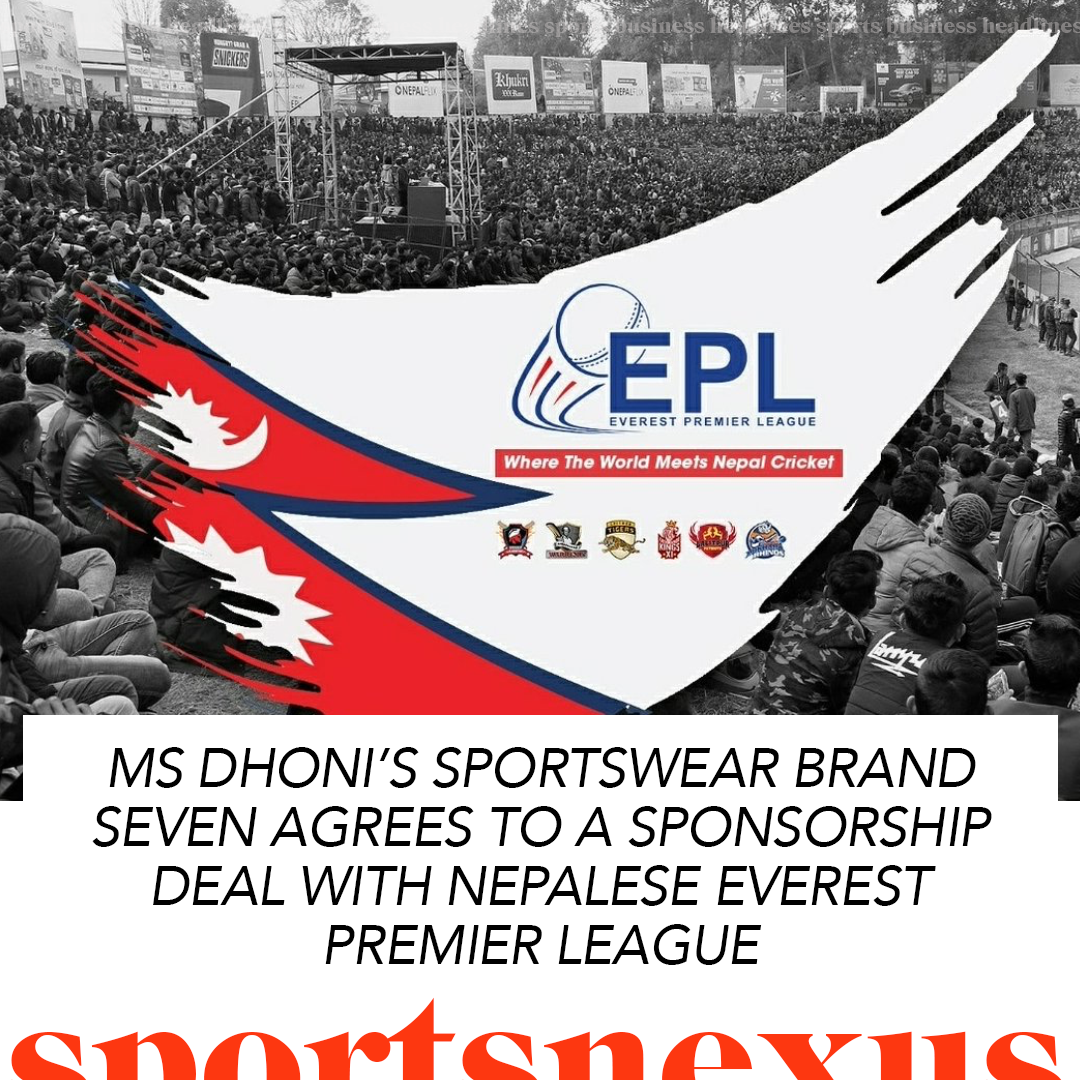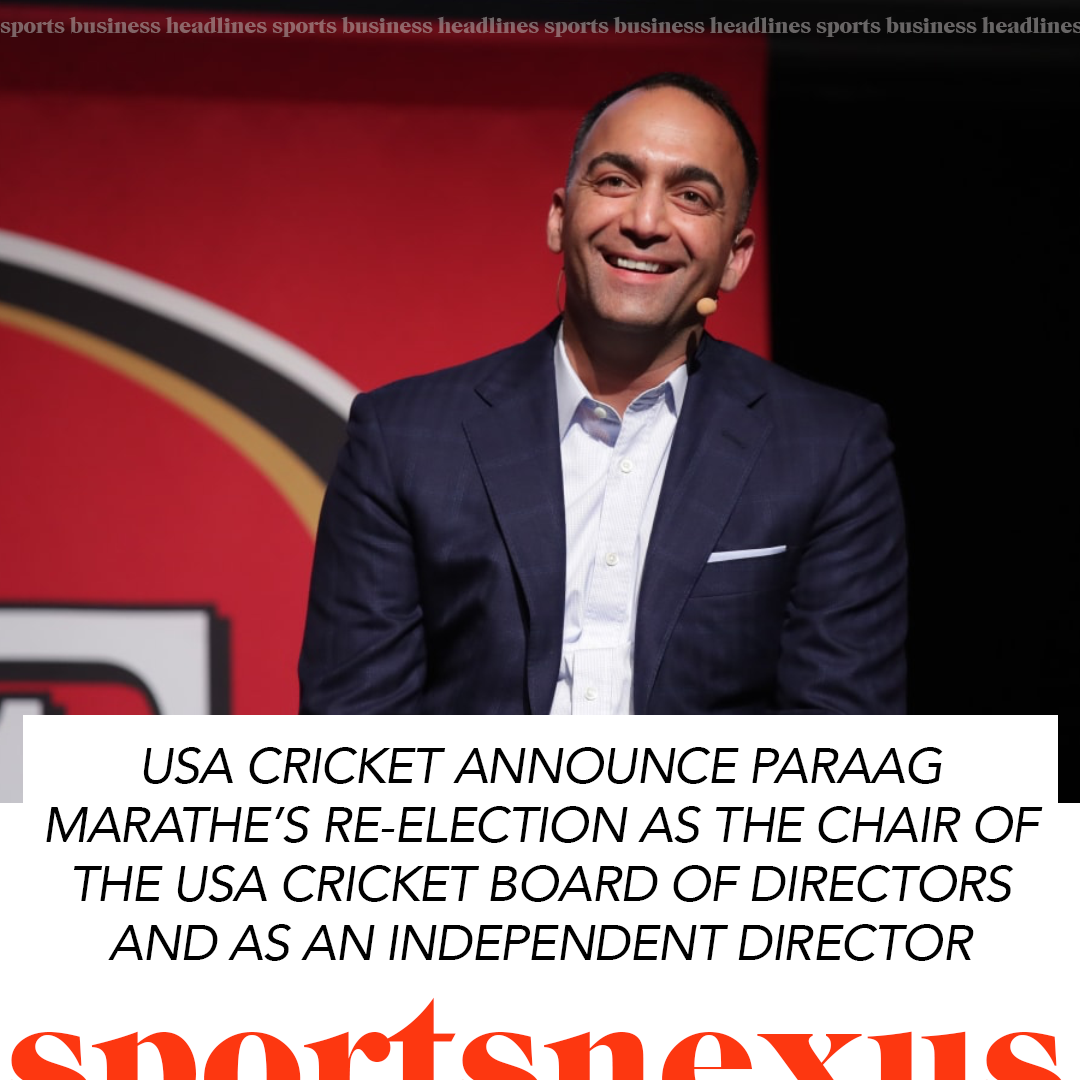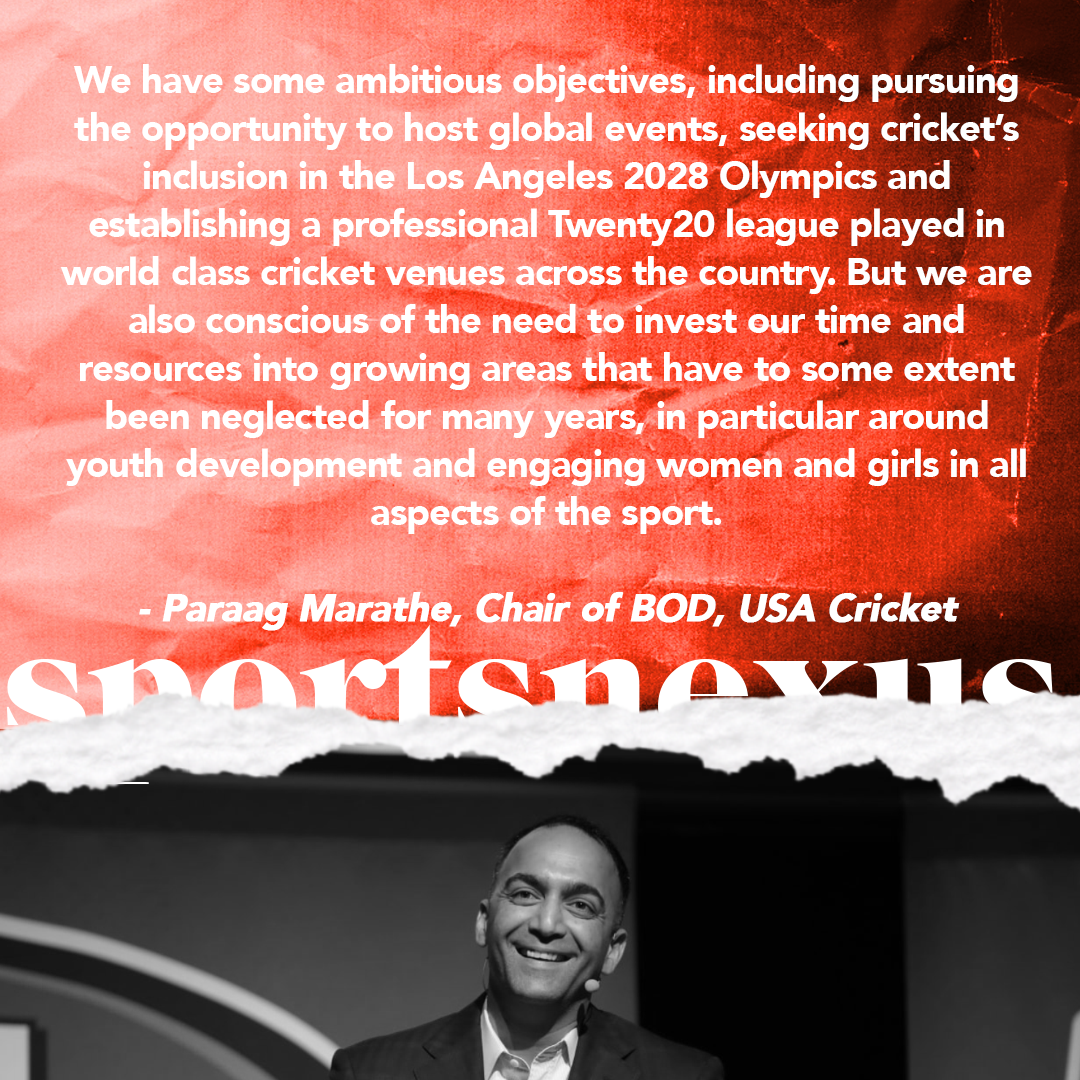 Indian Premier League franchisees expecting an INR 25-35 Crore loss with spectators not allowed in stadiums this season
This week's first update comes from the India Premier League.
IPL Chairman Brijesh Patel has announced that there won't be any spectators allowed in the stadium this IPL which means for the second year in a row, revenue from ticket sales for each franchise is all but set to be completely wiped out of their PNL.
How does this impact the teams and IPL?
First, they will lose on the ticket sales revenues. Franchises are set to lose a minimum of 24-25 Crore with teams like Mumbai Indians estimated to lose up to 40 Crore Indian Rupees.
The second impact for the franchises will be on sponsorships. Industry experts believe that the 2021 season will see the return of brands negotiating deals on the account of 'matches behind closed doors' diktat. With brands not able to activate on match days with the crowds in the stadium – they are bound to ask the teams for a discount on their investments.
And, The third and final impact will be felt by the league. According to Duff & Phelps report, The Indian Premier League's brand value has seen a dip in 2020 due to the COVID-19 pandemic. As per the findings, the IPL ecosystem value decreased by 3.6% to INR 45,800 from INR 47,500 crore in 2019.
This year, with no spectators the valuation is set to reduce furthermore.
upGrad adds half a million learners in 2020 after a successful TV campaign during IPL 2020
Our second story is about how upGrad's TV campaign leading to a positive 'dramatic shift' in viewers' perception of the brand, and delivering on the business goals.
Last week, I spoke about how Indian homegrown tech companies are taking over television advertising during the Indian Premier League and this week I wanted to highlight another example of how education technology company Upgrad has benefited from the TV advertising campaign during IPL.
IP 2020, which ws played in UAE saw a 23 percent rise in TV viewership (over 2019) with 31.57 million average impressions was upGrad's first major sports association.
Here are some interesting facts from their campaign titled 'Sirf naam ki nahin, Kaam ki degree'
In March 2020, Upgrad had 50000 learners after 6 months of the campaign they experienced a 100% growth with a total of 1million learners on their platform.
One of the most interesting outcomes of the campaign was the positive shift in brand perception and this is what Arjun Mohan, CEO of upGrad- India had to say about it. Quote "Our research shows that post the IPL TV campaign, viewers started associating upGrad with specialization. While an increase in metrics such as awareness and recall was expected, this development was nothing short of 'dramatic'. But we will have to persist to be sure this stays on," unquote.
Another beneficiary of smart ad-spend investment around IPL was Byjus. It is reported that Byjus added 2.3 million new users and hit a 19% growth in web and mobile traffic during IPL 2020.
Chennai Super Kings end their sponsorship woes as they strike a principal sponsorship deal with India's biggest fashion site Myntra
Our third update is Chennai Super Kings struggle to find a main sponsor.
Sorry, I made this sound clickbaity! But, there was a struggle for them to land their main sponsor. It started with their long term partner Muthoot, a global conglomerate from Kerala. Then there were reports of car manufacturer Skoda was supposed to sign on a INR 25 crores as a title sponsor for the upcoming tournament.
However, Chennai Superkings have ended their search for their title sponsor when the fans saw an exciting exchange of conversation between Chennai Superkings and Myntra where the partnership was announced tlast week.
The news is that the new Myntra partnership is is the range of INR 21-23 Crores which makes Myntra their 'Principal Sponsor' and official 'Fashion Partner'.
So, Chennai Super KIng's long wait for a title sponsor ends with Myntra and it will be interesting to see how this relationship develops online and offline with no fans allowed in stadiums and no home matches in Chennai.
MS Dhoni's sportswear brand Seven agrees to a sponsorship deal with Nepalese Everest Premier League
Our fourth update is MS Dhoni's sportswear brand Seven agrees a sponsorship deal with Nepalese Everest Premier League
Seven, the brand has agreed to a 3-year co-sponsorship deal with the Nepalese 20/20 league. Seven will serve as the Everest Premier League's exclusive kit, clothing and merchandise supplier.
The deal comes as Seven plans to expand into the Nepalese market, with three new stores set to open in the capital, Kathmandu, over the next two years.
This is a very interesting development in the Indian Cricket brand evolution. After all, it's not just the Cricket franchises trying to become global brands and Seven is a great example of an ambitious brand looking at organic expansion in newer marketing which is good for Cricket.
I am a big fan of the development of sports and this is a great example of how to grow and promote a business and a sport.
USA Cricket announce Paraag Marathe's re-election as the chair of the USA Cricket board of directors and as an independent director
And our final update comes from USA Cricket.
USA Cricket announced last week that Paraag Marathe has been formally re-elected as the chair of the USA Cricket board of directors and re-appointed as an independent director.
His new term will be a 3 year period during which he will be responsible for overseeing the development of Major League Cricket.
Paraag Marathe, who is President of 49ers Enterprises for the San Francisco 49ers as well as Executive Vice President of Football Operations, has spent more than two decades with the NFL franchise. He was also recently appointed as Vice-Chairman of Leeds United in the English Premier League, leading 49ers Enterprises' minority investment in the resurgent EPL club. He began his term as the first ever Chair of USA Cricket in 2018 and has helped oversee a formidable number of developments for the rapidly evolving Governing Body, including the admission of USA Cricket as the 105th Member of the ICC in early 2019.
On his re-election Paraag Marathe said "We have some ambitious objectives, including pursuing the opportunity to host global events, seeking cricket's inclusion in the Los Angeles 2028 Olympics and establishing a professional Twenty20 league played in world class cricket venues across the country. But we are also conscious of the need to invest our time and resources into growing areas that have to some extent been neglected for many years, in particular around youth development and engaging women and girls in all aspects of the sport."
These are indeed exciting times for USA Cricket and global Cricket in general. We wish Paraag Marathe and everyone at USA Cricket all the best!