The nexus between Sports and

Business.

Marketing.

Technology.

Fans.

Life.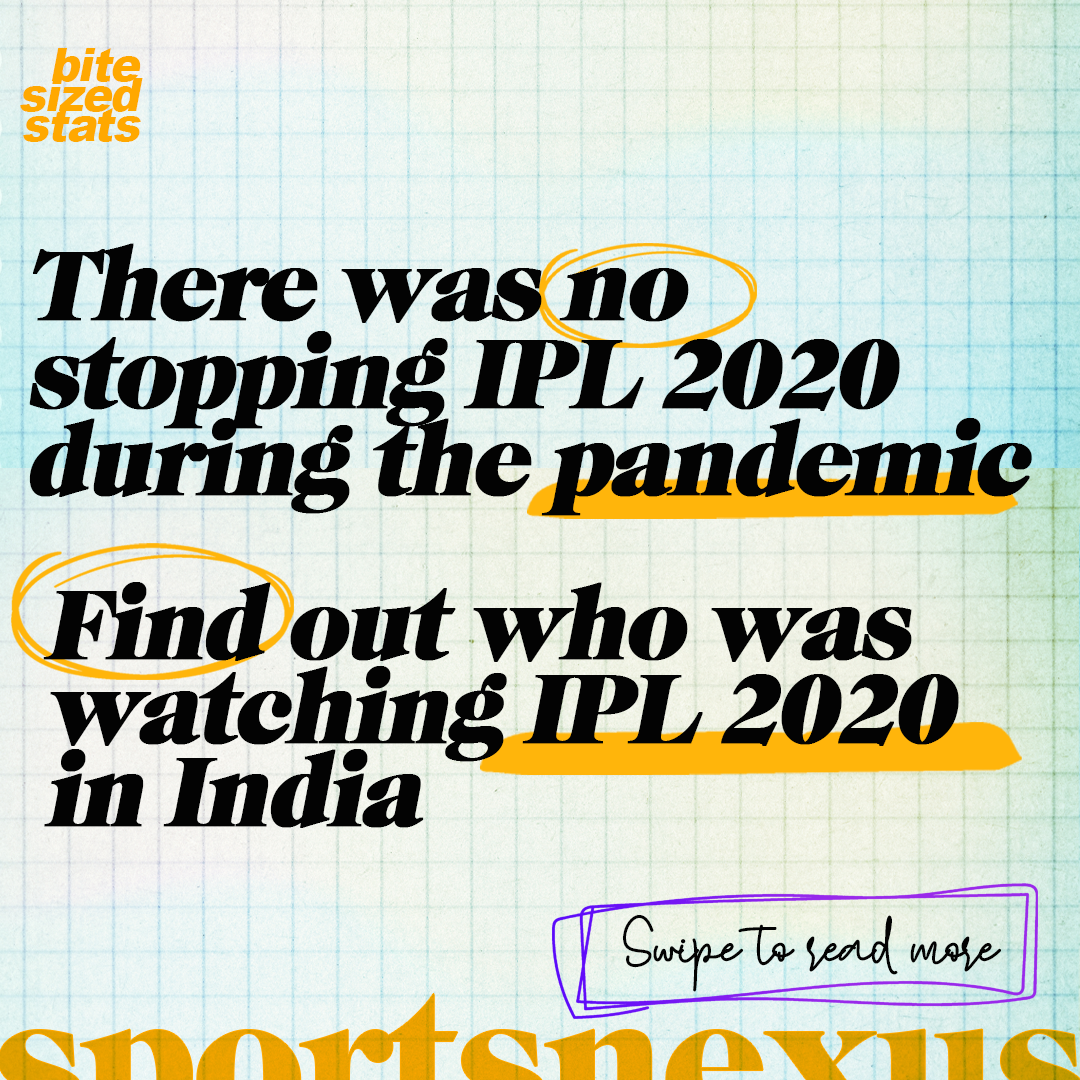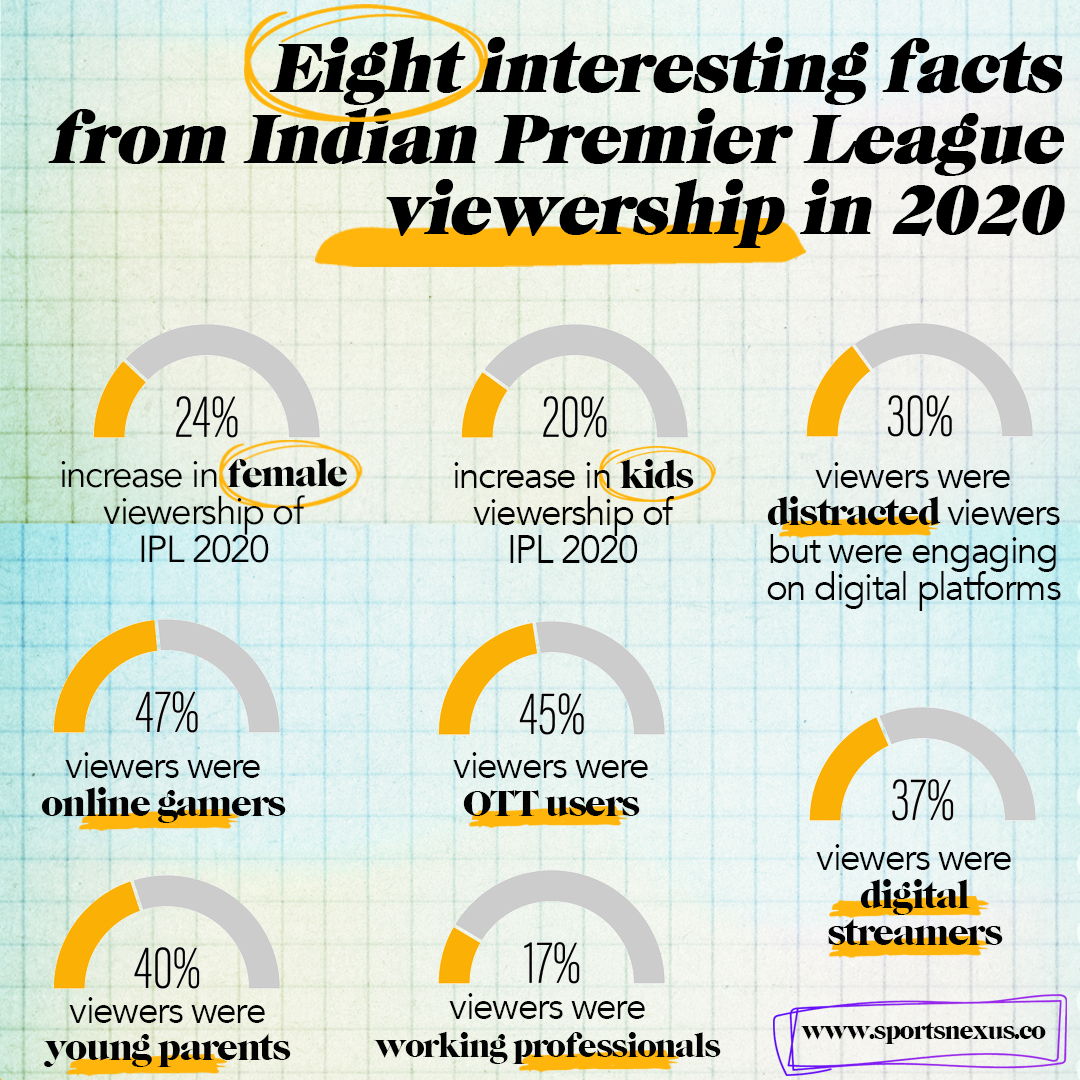 What was the total viewership for IPL 2020?
405M TV viewership of IPL 2020 (there are 836M total TV viewers in India) – This basically means that IPL 2020 was viewed by almost half of total TV viewers in India. This is a remarkable statistic that proves the popularity of Cricket in India.
74B more minutes of IPL 2020 and here is the breakdown
Considering IPL 2020 was India's first Cricket event in a bubble played in UAE, it was the most anticipated sports event in India. Due to COVID-19 lockdown in India, the viewership was naturally high. According to reports, IPL 2020 amassed 400B minutes of viewership in India compared to 326B minutes in 2019 (23% increase in minutes viewed).
How many channels was IPL 2020 aired on?
Star & Disney ensured that the IPL 2020 was aired widely on their network of channels beyond Sports. They aired IPL 2020 on 21 channels which led to a mind-boggling 31M average impressions per match throughout the 2020 event.